How to Prepare Your Used Car for Fall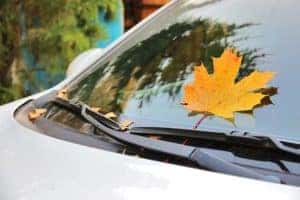 Purchasing a used car from Serra Buick GMC Champaign is an excellent way to save money on the vehicles you love most. Our expert team is dedicated to matching you with the right fit and keeping your vehicle running smoothly and safely on every adventure. That's why we're sharing our best service and maintenance tips for preparing your vehicle for fall.   
Essential Fall Service Tasks  
The best way to keep your used vehicle running right is with proper car care all year long. Every season affects your vehicle differently, so here are a few common car service tasks for fall: 
Headlight adjustments.

 In the fall, it gets dark earlier and stays dark later, so you want to be sure you have maximum visibility on every ride. We'll adjust, clean, and repair your headlights so you can see clearly out on the road. 

 

Tire inspections.

 If you know you're going to be driving near snow or ice, you'll want to 

change your tires

 before winter arrives. Even if you're not ready to change your tires yet, rotations and inspections can ensure maximum control on leafy and wet roads. 

Battery inspections.

 It's important to get your battery checked after periods of extreme weather. Batteries lose up to 50 percent of their capacity in cold and warm temperatures, which is why checking for any sign of battery wear can keep you safe this fall.

Oil changes.

 The oil in your vehicle helps to capture dirt and debris from the road. Your vehicle will drive more smoothly and efficiently if you clear the summer sand and dust away and start fresh.
Serra Buick GMC Champaign has the service you need for the upcoming season. Schedule your next appointment today!